07.12.2008 (Sunday) 19:00
what: Topic of the public lecture: "Buddha and Love"
where: Bratislava
fee: 210 Sk / 6,97 € | students, pensioners: 150 Sk / 4,98 €
info:
+421904166231 (Jana)
Program and Information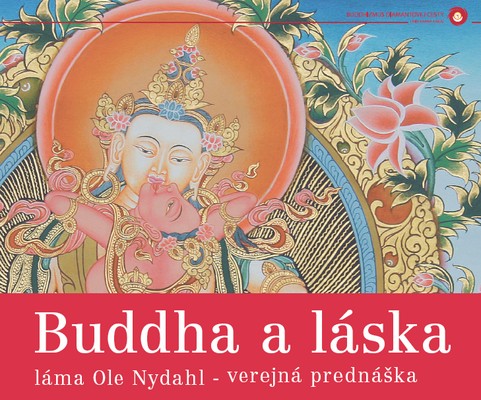 7th December 2008

(Sunday)

19:00
Entrance fee:

210 Sk

/

6,97 €

| students, pensioners:

150 Sk

/

4,98 €

| Entrance tickets will be sold on site before the lecture. Advance booking is available at www.ticketportal.sk.
Additional information
The lecture will be held in English with consequent translation into Slovak language.
After the lecture there will be space for your questions and in case you are interested there is a possibility to take part in meditation guided by Lama Ole.
We strongly advise to park your car only on the guarded parking place inside the PKO - BKIS (marked on map by a blue letter "P").
After-lecture party: You are warmly invited to a chill out party after the end of the lecture ;-) It will be held in Unique Club in Mlynská dolina, near the place of the lecture.
Sleeping instructions:

For those who are interested we are organising cheap accommodation in a gym.
More information will be available on the lecture. You need to bring your own carrymats, air matraces and sleeping bags. If you would like to use this opportunity and sleep in one of the pre-arranged places, please register on the link below.
sleeping fee is:

100 Sk / 3 €

.
Sleeping registration:
Hotel/hostel:

Here are some more accommodation options:
CEE tour with Lama Ole
For those who are interested, there is an opportunity to join a bus trip and together with Lama Ole visit his lectures in the neighbouring cities. Price: 220 € (Transportation, accommodation and partially meals provided.):
More information about the bus tour and the registration:
Organizators contacts: