Teachers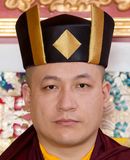 The Gyalwa Karmapa is the head of the Karma Kagyu lineage. He is unique among the great lamas of Tibet, having reached full enlightenment centuries ago. H.H. the 17th Gyalwa Karmapa Trinlay Thaye Dorje was born in Tibet on May 6th 1983. He was the first son of the 3rd Mipam Rinpoche, a great Nyingma Lama, and Dechen Wangmo. More...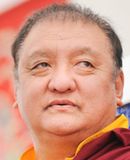 An emanation of Buddha Amithaba, Shamar Rinpoche is second to Gyalwa Karmapa in the spiritual hierarchy of the Karma Kagyu School of Tibetan Buddhism. With the Red Crown, the Karmapa bestowed on him the name of "Shamarpa - The One with the Red Crown." More...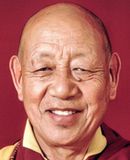 Lopon Tsechu Rinpoche was born in the Kingdom of Bhutan in 1918. Since 1987 he traveled extensively throughout Europe, the Americas, and Australia giving teachings and countless initiations. He completed the building of a Kalachakra Stupa in Spain and more than 16 other stupas in Europe and Asia. More...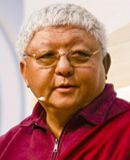 Lama Jigme Rinpoche was born into the family of H.H. the 16th Gyalwa Karmapa, as the brother of Kunzig Shamar Rinpoche. He received extensive teachings from the 16th Karmapa, who during his first visit in the West left him there as his representative. More...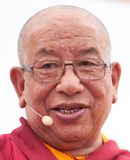 Sherab Gyaltsen Rinpoche, a highly respected lama of the Kagyu lineage, is a "Maniwa", a title given to masters of the Loving Eye (Chenrezig) practice who have accomplished at least a billion Om Mani Peme Hung mantras. Rinpoche was ordained in Rumtek by the 16th Karmapa, Rangjung Rigpe Dorje. More...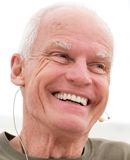 Lama Ole Nydahl is one of the few Westerners fully qualified as a lama and meditation teacher in the Karma Kagyu Buddhist tradition. In 1969, Ole Nydahl and his wife Hannah became the first Western students of H.H. the 16th Gyalwa Karmapa. Ole Nydahl began teaching Buddhism in Europe at the request of the 16th Karmapa. More...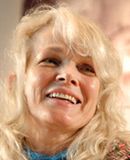 In December of 1969, Hannah Nydahl and her husband Ole became the first Western students of H.H. the 16th Karmapa. For over 30 years, Hannah has interpreted for the highest Karma Kagyu teachers and translated texts of Tibetan Buddhist philosophy. Hannah passed away on 1st April, 2007, after a six-month fight with cancer. More...

Lama Ole Nydahl has authorized several of his long-time students to visit the centers and to have lectures about buddhism. They are also highly skilled to explain meditations and answer general questions regarding buddhism or meditation practice. More...