The Vision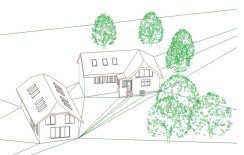 The building-up of a retreat place is a long-term activity. Right after the purchase took place a boom of activity has arisen, which made the organizing of courses and living in the place throughout the whole year possible, though in a bit more rough conditions at that time.
The reconstruction of the house is finishing at the moment. From the architectural view, the original look of the building was preserved, as well as the 1st floor room layout. There is now a large meditation room in the garret with a magnificent view on Poľana. Between the meditation sessions one can relax on a rather grand wooden terrace.
The Plan is
to finish the reconstruction of the house and the 100 square meters large meditation room (

finished in 2009

)
water cleaning system and sewage
to repair the barn (to replace the roof covering, tamp the walls, fix the gates and to mount new windows)
to build a farm building (storehouse, garage, workshop)
to repair former granary
to build a retreat house
to build a buddhist stupa on a hill above Mangútovo
Project History
2006

access road fixed and flattened
barn reconstructed to function as a field kitchen and cowshed as showers
electricity installed
wooden "lama hut" built

2007

house drainage completed
original well improved and new well dug out
house foundations stabilized
demolition of the old roof and of the front wall
annular arch, walling for the new garret, framework construction, new roof
water and electricity instalation in the house, heating, plasters in the rooms, windows

2008

flooring in the rooms, 2 bathrooms, 2 toilets, foreside of the house
isolation of the meditation room (gompa), electricity and heating instalation

2009

finishing of the meditation room in the attic
Project Visualisation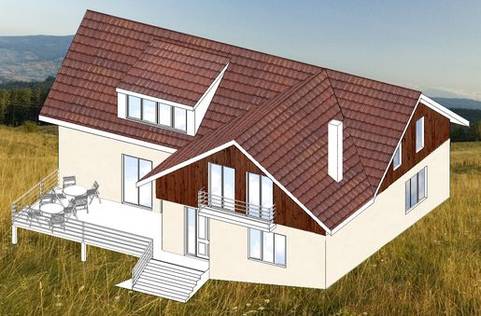 House - center future state visualisation
Financial support of the project
Thank you for your support!